Founder, CEO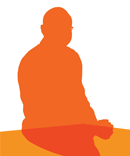 Tayo has over sixteen years of experience in a variety of technical and business roles in High−tech and Private Equity. Most recently, he was Vice President at Travant Capital Partners where he was responsible for executing the firm's investment strategy in West Africa. .
Prior to joining Travant, Tayo was a Manager, Corporate Development, at Cisco Systems in San Jose California. In that role, he was responsible for strategy, acquisitions, and private equity investments in four technology sectors − Virtual Computing, Application Networking, Security, and Network Management. Tayo also helped lead Cisco's investment expansion in Africa. At Cisco, Tayo led numerous acquisition and private equity investment opportunities, including the $130m acquisition of Reactivity, and investments in Aquantia (10G Base−T, Series A), and Guardium (Database Security, recently sold to IBM). Tayo was also responsible for the private sale of 22% of Cisco's South African operations to a consortium of investors in 2007.
Prior to Cisco, Tayo was a Senior Consultant at Deloitte Consulting in the CRM and Technology practice. At Deloitte he worked on cases in five industries − high tech, telecom, pharmacy retail, government, and healthcare. He was primarily responsible for leading technical implementation teams. Tayo also had stints at start-ups Biomorphic VLSI as a Semiconductor Chip Design Engineer, and Event411 as a Software Engineer.
Outside of work, Tayo is passionate about encouraging entrepreneurship across various sectors. . He believes entrepreneurship is a major driver of sustainable change and growth across the continent. This passion has led Tayo to work with entrepreneurs to develop their ideas as an Angel investor and adviser. He is currently an investor and adviser in Yswara, Africa's home-grown luxury brand; ReelFruit, a Nigerian fruit processing agribusiness; and ChopUp, a mobile gaming start−up. Tayo also takes time to volunteer at the Bake for Change charity organization, working with young kids who have been displaced from their homes.
Alongside Paga's numerous achievements, Tayo has been nominated for the West African Entrepreneur of the Year at the 2013 All African Business Leaders Awards. He is also an Ambassador for Junior Achievement − working with one of the largest non-profit youth groups, to inspire and prepare young people to succeed in a global economy.
Tayo earned his Bachelors of Science degree in Electrical Engineering, cum laude, from the University of Southern California. He also has a Masters in Business Administration from the Graduate School of Business, Stanford University.